ACE Workforce Initiatives
Career Pathways Internship Program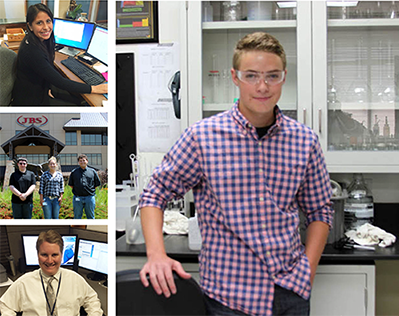 Greeley Evans School District 6 and the Mayor's Workforce Initiative are seeking businesses to provide internships for high school juniors in the Career Pathways program. The Career Pathways internship program connects business partners to Greeley and Evans high school juniors with specific career interests in the hope of developing a highly engaged and trained workforce. This unique program began in 2014 with 11 interns. In 2016, the program grew to 85. The summer 2017 goal is to support 125 paid internships in local businesses.
Internships typically occur from June to August. Hours are flexible depending on the schedule of the host business partner and the intern's summer schedule. Internships range from 150 to 180 total hours. Interns are paid $10 per hour. Support for developing the intern's job description is available. Thanks to our generous Nobel Energy, Kaiser Permanente, Xcel Energy, and NCMC Inc. community partners, ACE has funding to support internships in Allied Health and STEM career fields.
At ACE, we believe that nothing of significance, of lasting value, is ever created by oneself. Rather, significance comes when we see a bigger "picture" and align oneself and others to the bigger story. If you are interested in making a difference in a young person's story through the Career Pathway's program, please contact Susan Walker before March 1, 2017 at walkersusan56@gmail.com or 970-302-5933.