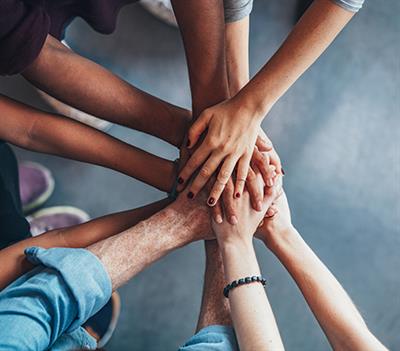 ACE Athletics supports the ideal that, although winning is always a common goal, the success of individuals and teams is truly measured by the process and not simply the end result. ACE Athletics strives to build a culture where "team" comes first! The initiative offers trainings, speaking events, and the Growing Leaders Habitudes for Athletes curriculum which features leadership habits and attitudes through the use of images.
Habitudes curriculum teaches timeless principles through the power of images to help others develop positive relationships and leadership skills. The ACE Athletics initiative is organic enough to support one-by-one, small group, and even school-wide implementation of Habitudes. The curriculum has been used by the Greeley Parks and recreation department and the Greeley Evans School District 6 Gifted and Talented staff and the Human Resources department.
Are you interested in learning more about Habitudes for Athletes? Plan to attend an engaging training on Thursday, February 23rd from 4:30 pm to 6:30 pm at the Greeley Evans School District 6 central office building. ACE Athletics is bringing in JT Thoms from Growing Leaders for an inspirational training on "culture within your team." In this training, Growing Leaders will be providing a survey process and direct feedback for coaches to assess areas of strength and areas needing more work within their programs. This same assessment process is used by major sports organizations like the San Francisco Giants and Kansas City Royals to evaluate their culture and focus the organization in areas where they need more work. For more information on this training opportunity, please contact Bob Billings at rbillings@greeleyschools.org.
ACE Athletics Nomination
Do you know of a coach, team, or even an athlete that has made a positive impact in the community through the use of Habitudes for Athletes? In recognition of the engagement around the district and community, ACE Athletics is launching a "leader of the month" recognition. Through the District 6 media department, ACE Athletics will be recognizing adults and students who are making a difference through the use of Habitudes in their daily life. If you know a person or even a group that is changing lives through their use of Habitudes, please contact Bob Billings at rbillings@greeleyschools.org to nominate a "Habitudes Leader."