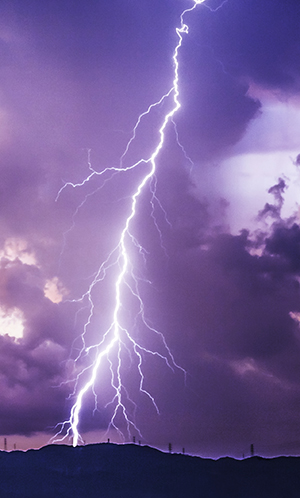 ACE Athletics supports the idea that, although winning is always a common goal, the success of individuals and teams is truly measured by the process and not simply the end result. ACE Athletics strives to build a culture where "team" comes first. The initiative offers training, speaking events, and the
Growing Leaders Habitudes for Athletes®
curriculum which features leadership habits and attitudes through the use of images.
As part of our partnership with Growing Leaders, please reflect on the Habitude "Lightning Rods". Lightning rods are metal strips or rods placed atop roofs, usually made of copper, used to protect buildings or structures from violent lightning. Great Leaders operate like lightning rods. When a storm hits, they take the heat for the team. They are most likely to be criticized when things go wrong, blamed if things don't get fixed, and honored if things go well.
Taking responsibility can challenge us as leaders, especially when we were not the cause of something that went wrong. Mary Barra, the CEO of General Motors, went above and beyond to fix a manufacturing mistake that she most likely played no part in creating. She publicly apologized, visited the families of the victims, and set up a compensation fund for them before any legal liability had even been established. Her response to this situation is a great example to use when teaching the Habitude, Lightning Rods. Like a lightning rod, Mary Barra took the heat for the entire team and found an appropriate outlet for the backlash.
How do you deal with criticism?