Thanks to our 40 generous industry partners, the Career Explore internship program has grown from 85 internships in 2016 to 101 interns this summer! The Career Explore program provides paid work-based learning experiences for local students. Interns are given hands-on learning in their career interest areas. Internship positions include health care, physical therapy, and exercise, energy, advanced manufacturing, agriculture, construction, tourism, restaurant services, engineering, insurance, and more. Click here for a complete list of business partners.

The Greeley Chamber of Commerce has been a key partner in the internship program since 2015. The Greeley Chamber has helped recruit and train businesses interested in hosting an intern and has hosted interns each summer. Below is a story from Caitlyn Olson, an intern with the Greeley Chamber.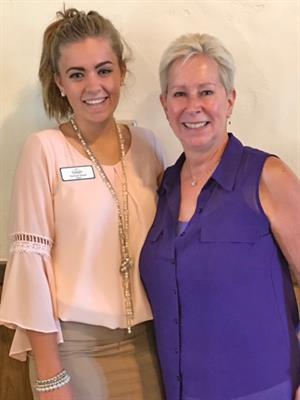 How I became connected with the Greeley Chamber of Commerce:
I initially had no knowledge about the Greeley Chamber or even what a Chamber of Commerce was or did. My mother, however, had been a part of Leadership Weld County, and my father had had connections with the Chamber through his job with the state of Colorado as the Regional Transportation Director. Through my parent's connections with the Chamber, they came into close contacts with Sarah MacQuiddy, the Chamber president. It was the end of my Junior year and I was looking for a good summer internship to do to help me create relationships with different people in the community and learn more about business and politics, all helping me for my career path moving forward. My parents, knowing all the amazing things the Chamber does, suggested I meet with Sarah and ask about doing an internship with her and the Chamber. I did, and it was an instant match made in heaven, it was everything I was looking for.

My experience with the Chamber: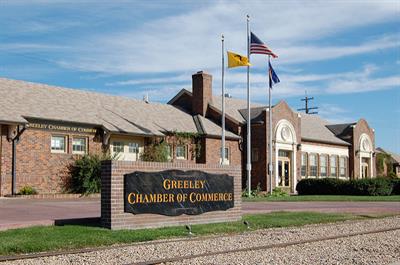 During my first month, here at the Chamber, I feel as if I have gained a lifetime of knowledge. I, primarily, have learned a great amount of knowledge about what a Chamber of Commerce really does, and how beneficial it is for our community. The wide variety of businesses and organizations that are involved, and the community issues that are addressed allows for me to find my areas of interest, become more invested in my community, and meet people who will be great resources for me for my future. During my internship, thus far, I have been to Business Before and After Hours events, Chamber Board meetings, a ribbon cutting for Aunt Helen's Coffee Shop, a ground breaking for the town's newest hospital by UC Health, meetings about Energy Proud and even agriculture. Outside of those experiences, however, I have also been supporting the event planning process for the Greeley Chamber's 21st annual Prairie Dog Classic golf tournament, updating our Civic and Social Organization list, and learning how to be a master "phone answerer" and how to help every person who walks through our doors. I have gained so much knowledge on things from human service, leadership, networking, event planning, and what it is like to be in a working environment. Having the opportunity to intern with Sarah MacQuiddy and the rest of the Chamber staff has been a blessing that has given me a great boost to the rest of my life.

Outside of the internship:
Outside of my internship here at the Chamber, I am involved in numerous clubs, boards and other community service organizations that keep me on my toes. I am the President of the School District 6 Council of Student Representatives, President of Key Club my school's community service organization sponsored by our local Kiwanis Club, a member of the Cache Bank and Trust Junior Board, a member of my school's National Honor Society, founder of Frontier Academy's Talent Show to help raise money for different causes in our community, among many other things. I have a passion for people and a passion for growth. I work diligently in my school and community to see both of those things flourish in any way possible. Helping others is something that I look to do in my everyday life- being the backbone of all of my roles in different clubs and boards.