Cost and Financing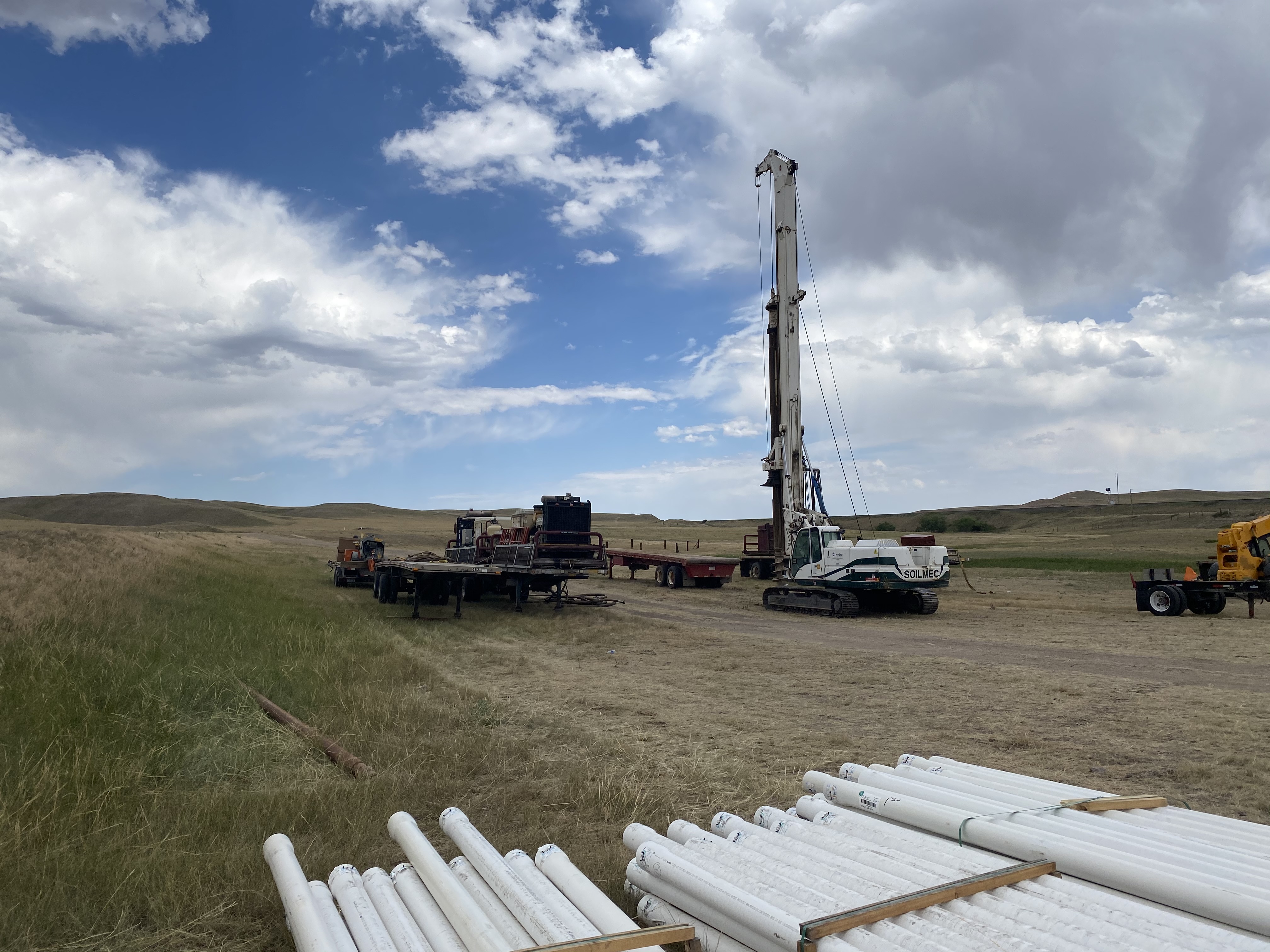 Exploratory borehole drilling at Terry Ranch
The Terry Ranch Project is anticipated to cost $318 million to meet Greeley's demands over the next 50 years (if built today).Wingfoot will pay the city of Greeley $125 million of this cost, which will reduce Greeley's portion to $193 million. Wingfoot also will transfer all of the water and the assets at Terry Ranch.
Comparatively, the originally planned Milton Seaman Reservoir expansion (48,000 acre-feet) is anticipated to cost $476 million. It is important to note that unlike Milton Seaman, Terry Ranch can be built in stages. For example, Greeley will be able to add new wells just as water needs increase. Building Terry Ranch slowly over time will help keep water rates down. Terry Ranch will also have lower water acquisition costs and permitting costs than other surface reservoir alternatives.
Terry Ranch will be more expensive to operate than Greeley's other treatment plants. However, Terry Ranch will not be operated all the time -- only during times of drought. Higher operating costs will not be realized every year.